April is a month of Birthdays at the Practicingnormal headquarters.  Both Bubbles and Little Mouse has birthdays which makes it a hectic month for me.
When there are five kids in a family a birthday is a very special day.  It is the one time when all the attention is on you.  When everything can turn into a competition for attention it is nice to have a special day just for yourself.
As the mom I always make sure that your birthday is a special day where we celebrate the wonderful person that you are.   This means that I might go over the top sometimes, but the children enjoy it and it is always done with love.  I only do children's themed birthday parties till your 10th birthday, which means for Bubbles this was the last birthday with an elaborate themed party.   Next year she will be allowed to take two friends to the movies for her birthday and will have a family dinner.    This year she decided on a Paris Themed Birthday Party.
We decided while the weather was nice to have a 'Tea in Paris' party in the garden.
The invitation:
We decided to go with a springtime in Paris feel and decorated with lots of colourful ribbons and flowers.
I set the table under a tree in the garden and used ribbons as decoration.
Bubbles decided she would rather have cupcakes than a cake and they turned out beautifully.
I used brown paper bags with white doilies for the gift bags and served strawberry milk instead of soft drinks.   There were chocolate croissants, strawberry cheesecake and french quiche on the menu.
The girls had a lot of fun using craft supplies to decorate little trays using mod podge techniques.  I bought paper napkins with french words and after a few false starts everyone went home with a 'French tray'.
I had a lot of fun planning the French Themed Birthday Party and Bubbles had a lot of fun with her friends.  Even though it is the last themed party for her I still have two more girls that have not turned 10 yet so there is still time to play.
I found that once the girls are a little bit older it is a lot easier and cheaper to hold the birthday party at home.   When they were little they wanted to invite the whole class, but as they grow older they invite fewer friends.   Do you throw themed birthday parties or do you think it is a lot of hard work for a few hours of fun?    
If you enjoyed this post you might enjoy reading:   Celebrating Stepmoms 
Don't miss a post!  Follow Practicingnormal on Facebook  Pinterest  or Google+

This post was linked here:   Waiting on Wednesday   MSAHA Lin Up Party  Mad Mid-Week Blog Hop   Share with Me   Nanna's Wisdom  Wine'd Down Wednesday  A Little R & R Wednesdays  Brilliant Blog Posts   This is How we Roll  Thriving on Thursdays  JoyHopeLive   All Things Thursday   Feature Fridays   Traffic Jam Weekend Link Party  Monday Madness  Share the Joy  Manic Mondays  Meetup Monday  Mommy Monday   Mommy Meet Up Mondays Turn It Up Tuesday  Titus 2 Tuesday  Twinkly Tuesday   Totally Terrific Tuesday   Anything Goes Link Up   Let's Be Friends Blog Hop
This post was featured here: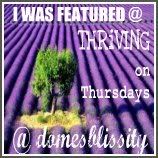 https://practicingnormal.com/wp-content/uploads/2015/04/Header-Paris-Party-01-web.jpg
321
672
Mariet
http://practicingnormal.com/wp-content/uploads/2013/04/3rd-Working-File1.jpg
Mariet
2015-04-28 09:20:52
2015-05-18 11:13:54
A Paris Themed Birthday Party